Whether or not you like Black Friday and/or Cyber Monday, there is no denying that for software and business tech tools, this is the time of the year to secure some incredible deals.
One of the newer deal types that have become very popular are Limited Lifetime Deals. Limited lifetime deals are a way to invest in a software now, for a limited time, at a discounted rate – and then never pay again. Most of these programs will (or are already) set up with monthly fees, and that all goes away with Lifetime Deals.
If you've had your eye on an automation tool, or a software to make you business life easier and will help leverage your time, or if you are just thinking 2020 is YOUR Year to start your new business – this is the time to grab some of the tools and resources you will need.
But, wow – the industry is big and there are so many choices – so where do you even start? How do you determine where your budget and hard earned money will go?
I have been down that road so many times and that is why I have narrowed it all down for you here on this post. After years in the online business world, I have become familiar with many of these tools and resources, I have tried out and used so many of them – some with frustration and others with ease. I make recommendations on the best and my personal favorites for my private clients everyday. I'm sharing that with you here now.
shopping cart system, affiliate system platform that I am currently using for my own business. I am so happy with this purchase. I believe it is worth taking a look at this Lifetime Deal is about to go away. And of all the software options I have tested for both shopping carts AND affiliate platforms, this one has blown them all away!
Here's what you can expect to learn:
If you've ever had trouble making the decisions about which to chose and when to chose them you know it can be daunting. That all ends now.
I've created this list for you based on programs I use, love and / or know have a good rep around the online business community. Read on – I made this so easy to follow.
All you have to do is click and shop.
Black Friday (the day after Thanksgiving) and Cyber Monday (the Monday after Thanksgiving) have become an exciting few days offering opportunities to get the best deals of the year on software and online business tools and resources! This weekend has strtetched to include several days of promotions. Plus it seems to start earlier and earlier every year.
The following are affiliate links. What does that mean? By purchasing through these links I may receive a commission – at NO Additional cost to you. The price you pay is the same either way. That said, I only recommend programs and products I am willing to use myself and recommend to my clients. I am a customer/user of several companies here on this list, some for close to 10 years!
Have Fun Shopping!
Quick View: More details for each item below:

WP Engine Cyber Weekend Promotion – 5 months free on annual shared plans. Active 11/20 – 12/2

Course Product Creation:
Teachable! I have tried a TON (I'm a little geeky like that) of programs, WordPress plugins, membership portals, you name it. I have landed on Teachable as my favorite. You can put your programs, courses and workshops, free giveaways, create bundles, use coupons, sales pages, track students progress, create quizzes. The ease of use for both you as the admin as well as for your students makes this a very strong contender for consideration.

I have my Create.Build.Share.™ Online school on teachable.
Here's what you'll need to know – not all the features are available in every plan. Make sure you think ahead of what you want to do so you can use the features you will need. . Check it out here.
Here's a pic of one of mine courses on Teachable:
Hosting:
There are a TON of hosting companies out there. This category, in particular can be a very confusing. These are my two favorites. They both offer phone support and they include SSL certificates at no additional choice. When it comes to hosting, those are two 'but of course' features I expect.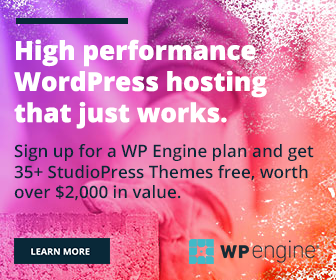 WP Engine: A top of the line absolute favorite of mine is WP Engine. I use WP Engine for my sites and for a WordPress managed host – I think this is one of the best.
BlueHost: Blue Host has been around a long time and I have had several of my sites hosted with Blue Host for years. For a cPanel Host at a super affordable rate – this is a great way to way to go.
Email Marketing:
AWeber: I have been an AWeber customer for over 10 years now. It is user friendly, the dashboard makes it easy to create and start building your email list right way. And one of my favorite things about them is the high level customer phone support they provide. Get AWeber here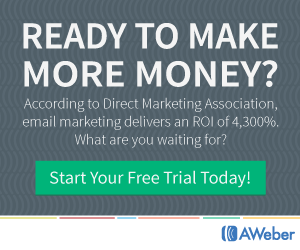 Premium WordPress Themes
Elegant Themes: Divi Premium Theme:
I love Divi so much, I just became the Host for Divi Nation #DiviNYC Meetup Group. If you are ready to build your website or have a designer do it for you – DIvi is the deal!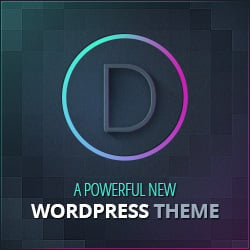 Plugins
Pretty Links: I love this URL shortener for many reasons – one in particular is the ability to keep with your branding when creating short links. Everything you need to create and track your links is right there in the dashboard of your WordPress website. Check it out here:
[Friendly Disclaimer: I may be an affiliate of products, services and programs I recommend. If you choose to do business with these companies, I may get a small commission. Rest assured, I only recommend products and services that I have first hand knowledge or a positive experience with. Using my links does not change the price you pay in any way.]