Let's rock the world with your creative genius!
Coaching like you have never had.
We do the work on the spot!
On this call you will gain
Clarity, Plan of Action, Sense of Control, AND Excitement
to create, build, and share your dreams online!
Limited 30 Day Launch Promotion
Free VIP Breakthrough Call
Black Friday + Cyber Monday: Must Have Deals for Entrepreneurs
If you were ever thinking of starting an online business, building your website, or updating the software and tools you have. Now is the time!! There are some tools you just need to make your business run smoothly. But, if you've ever had trouble making the decisions about which to chose and when to chose them you know it can be daunting. That all ends now.
I've created this list for you based on programs I use, love and / or know have a good rep around the online business community. Read on – I made this so easy to follow. All you have to do is click and shop.
Black Friday (the day after Thanksgiving) and Cyber Monday (the Monday after Thanksgiving) have become an exciting few days offering opportunities to get the best deals of the year on software and online business tools and resources!
Happy Shopping.
The following are affiliate links. What does that mean? By purchasing through these links I may receive a small commission – at NO additional cost to you. The price you pay is the same either way. That said, I only recommend programs and products I am willing to use myself and recommend to my clients. I am a customer/user of several companies – some for close to 10 years!
Quick View: More details for each item below:
Pretty Link



Divi Premium Theme


Course Product Creation:
Teachable! I am loving putting my programs, courses and workshops into Teachable. I have tried a TON (I'm a little geeky like that) of programs, plugins, membership portals, you name it. AND, I have to tell you, I am loving the ease of use for creating courses and also the student user experience as well. If you want to create a course – this is the way to go in my book. You can even get started for free to test it out. That's what I did. But, shortly after, I saw the value in upgrading to Pro – you probably will too. Check it out here.
Here's a pic of one of mine courses on Teachable:
Hosting:
There are a TON of hosting companies out there. These are my two favorites. They both offer phone support and they include SSL certificates at no additional choice. When it comes to hosting, those are two 'but of course' features I expect.

WP Engine: A top of the line absolute favorite of mine is WP Engine. I use WP Engine for my sites and for a WordPress managed host – I think this is one of the best.
BlueHost: Blue Host has been around a long time and I have had several of my sites hosted with Blue Host for years. For a cPanel Host at a super affordable rate – this is a great way to way to go.

Email Marketing:
AWeber: I have been an AWeber customer for over 10 years now. It is user friendly, the dashboard makes it easy to create and start building your email list right way. And one of my favorite things about them is the high level customer phone support they provide. Get AWeber here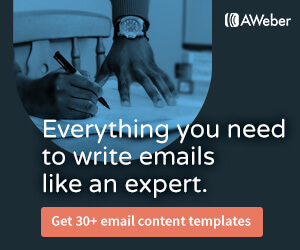 ConvertKit: Is offering a Creator Starter Kit for Cyber Monday ONLY If you are ready to dig a little deeper into your email marketing and funnel creation, ConvertKit is is a wonderful tool. They do not have phone support. However, they responded to my support tickets very quickly and shared efficient and well explained answers and solutions for me.

Premium WordPress Themes
Elegant Themes: Divi Premium Theme:
I love Divi so much, I just became the Host for Divi Nation #DiviNYC Meetup Group. If you are ready to build your website or have a designer do it for you – DIvi is the deal!

Plugins
Pretty Links: I love this URL shortener for many reasons – one in particular is the ability to keep with your branding when creating short links. Everything you need to create and track your links is right there in the dashboard of your WordPress website. Check it out here:
Inspiration is Everywhere!
Go...Create. Build. & Share.
Patty Rose
[Friendly Disclaimer: I may be an affiliate of products, services and programs I recommend. If you chose to do business with these companies, I may get a small commission. Rest assured, I only recommend products and services that I have first hand knowledge or a positive experience with.]
Transition Breakthrough -
14 DAYS to RESET Your Mindset
Kick your transition in the ass, gain clarity, and polish up a BRIGHT NEW MINDSET SET A NEW INTENTION INTO MOTION. Expect to move out of transition and
moving through it with grace, ease, support and bigger picture dream on what this transition can lead you to!!
Daily activities
Community
RESET and High Vibe Trainings.
These are not modules because we will be meeting daily for some activities and weekly for others!!
Hold onto your hat - we are in for a ride and one that will bring you through grounding,
clearing, releasing
clarifying, determining what your new  dream focus will be
body moving, energy shaking, core stimulating inner work
re-connecting to your deep desires and feeling joy
1 - DAILY GROUNDING, CLEARING and RESTING Video sessions delivered to the privacy and comfort of where ever you enjoy processing programs - your home, your hotel, your office? A fresh new reset will be there for you every morning!
2 - LIVE interaction and community where with trainings and collaboration on Transition Mindset - this is different from any other time in your life. Transition has its own set of rules and once you know what they are you will be able to navigate.
Why ME?
Because...
On the other side of the biggest whammy transitional curveball that life could have thrown. I thrived on through to the other side and you can benefit from my trials and tribulations. #nomoretears
Because...
I am excited to share with you my VALUE VAULT of  tried and true solutions at may finger tips. My personal vault of what I did,
learned,
created,
screwed up,
navigated,
manifested,
let go of,
and embraced for long lasting, heart ♥️ loving, lasting change.
Because...
I KNOW your process can be lightened if you do this mindset, mind-body-soul, and inner work during your transition. It took me way to long to see the light  - I'd never want that for you!
Because...
You can DECIDE  that you will move through past this curveball, transitional, mucky that is holding you back from shining your light, being your best and loving your life - and you can make it happen
REGISTER NOW. Program BEGINS October 20th
REGISTER for 50% off - $97 (one time with no more to pay!)
Get it today for half price, just $97 for full access, regular price $197!
Your beliefs form your thoughts.
Your thoughts become your words.
Your words become your actions.
Your actions form your habits.
Your habits become your values.
Your values dictate your DESTINY.
REST them to your desires today.