Black Friday Round up
I've been scouring the web and on the hunt looking for the best deals to share with my private clients. It's a bit of a concierge service I like to do for them.
So to save you time and money, I created this 2021 Black Friday + Cyber Monday: Must Haves for Entrepreneurs blog post. Let's face it, a deal is a deal and they are good for business when you are in need of solutions. But, the research and the droll worthy marketing copy take a minute to sort through. I do this, I am in the thick of these software solutions AND… YES, I sure do love shopping a great deal.
Entrepreneurship requires perseverance and grit and consistence. I hope some of these deals (my favorites in a Black Friday Round-up and help you get what you need quickly so you can focus on the things that are most important to you in your life and your business.
Here is the 2021 Black Friday + Cyber Monday Round up
See the categories list above to click to specific topics of interest. From software to help you automate to video hosting tools so you can be visible and up to date with your media sharing, all of the things that I thought were valuable and worthy of mu clients hard earned investment.
These tools are things, I spend a ton of time and money on throughout the year – and this Patty Loves: 2021 Black Friday + Cyber Monday: Must Have Deals for Entrepreneurs is so much fun for me to share – So, let's get shopping!…
All you have to do is click and shop. How fun is that?
Full Disclosure –
The following most or all of the links in this post are affiliate links. What does that mean? By purchasing through these links I may receive a commission – at NO Additional cost to you. The price you pay is the same either way. That said, I only recommend programs and products I am willing to use myself and recommend to my clients. I am a customer/user of several companies here on this list, some for 10+ years!
Have Fun Shopping!
Lifetime Deals – pay once and own forever!
Limited Lifetime Deals (LTD) deals give you a chance to invest in a software now, for a limited time, at a deeply discounted rate – and then never pay again. That sounds amazing! And it is. And, I have kicked myself once or twice for letting a LTD go. So grab the ones below while you can. Because FOMO sucks
After years in the online business world, I have become quite familiar with the various software companies – who is on the block and the talk amongst the communities on things like the quality of services and ease of use. I do lots of researching, testing, and trying out – sometimes I am met with frustration and other times it all sails like a breeze. Follow along for
First things first – this is a must in my book
One of the best purchases you can me in your business – it was for mine...
Guys, THIS is one of my absolute favorite tools. And while it may not be an actual 2021 Black Friday or Cyber Monday Deal, it IS deeply discounted LTD and well worth the investment!
AND as of a few weeks ago, this is a 2 for 1! This software now include a course platform (for free!) I am in the process of moving over my courses – it's a must in my book.
Thrive Cart is a shopping cart / merchant system, which includes a landing cart page builder, a full affiliate system platform, and the brand new course builder. You can see an example of one of my own products.
I am so happy with this purchase. I believe it is worth taking a look at this Lifetime Deal before it goes away. Of all the software options I have tested for both shopping carts AND affiliate platforms, this one has blown them all away!
The service is top notch, the commitment to further develop and add to an already amazing product, the community who use ThriveCart, and the actual ease of use of the software – has been a life saver for my biz and a welcomed mind blowing suprise. Do not miss this LTD, I LOVE it.
Video Tools:
VIDEO TOOLS
A study by Animoto showed that 93% of brands got a new customer because of a video on social media.
BigVu Screen prompts for Video Hosting. If you plan to do Vlogging and video creation this will be a great tool. The deal is really good. If you plan to do Vlogging and video creation this will be a great tool.
Video Hosting can be costly and Youtube doers not offer a professional solution for hosting your business and course videos. Screencast-o-matic offers a lot of the editing tools you'll need and great hosting for all those amazing videos you are about to shoot.
Quick View: More details for each item below:


Accept your install from Patty Rose Enterprises
WP Engine Cyber Weekend Promotion – 5 months free on annual shared plans. Active 11/20 – 12/2

Course Product Creation Deals for 2021 Black Friday + Cyber Monday: Must Haves for Entrepreneurs
Teachable! I've been using teachable to house all of my courses on my school there CreateBuildShare.com
It's a popular platform and many find it a favorite. It has a user friendly dashboard for your programs, courses and workshops, free giveaways, create bundles, use coupons, sales pages, track students progress, create quizzes, and earlier this year they launched a coaching option.
Here's what you'll need to know about a purchasing decision for Teachable – not all the features are available in every plan. Make sure you think ahead of what you want to do so you can use the features you will need. I recommend if you need to, get the free or lowest plan, create your school, and begin your first course. I find that setting the course outline within the platform, helps me to visualize what I'm building out and generates ideas on how to perfect it. Once you are ready to launch, upgrade for the more involved features which you will likely need and want.
You can start with a Teachable Free Trial Here
Or take a a look at the Teachable 2021 Black Friday Deal here.
Here's a pic of one of mine courses on my Teachable School: CreateBuildShare.com
Hosting for Deals for 2021 Black Friday + Cyber Monday: Must Haves for Entrepreneurs
There are a TON of hosting companies out there. Choosing a hosting company can seem very confusing. These are my two favorites. Consider choosing a hosting company that offers both phone support and also include SSL certificates at no additional charge. When it comes to hosting, those are two 'but of course' features I expect.

WP Engine: A top of the line absolute favorite of mine is WP Engine. I use WP Engine for my sites and for a WordPress managed host – I think this is one of the best. The support is stellar.
BlueHost: Blue Host has been around a long time and I have had several of my sites hosted with Blue Host on and off for years. It's super affordable and a great way to way to go.
Email Marketing Deals for 2021 Black Friday + Cyber Monday: Must Haves for Entrepreneurs
AWeber: Last year I become and ACE AWeber Certified Expert. I had been using AWeber for my own business for 10+ years and teaching my clients how to use it for theirs. Becoming an ACE was a simple decision to make as I love this email marketing platform. It is user friendly, the dashboard makes it easy to create and start building your email list right way. It's also an AMAZING place to start even BEFORE you have a website with a free account and a landing page.
One of my favorite things about them is the high level customer phone support they provide.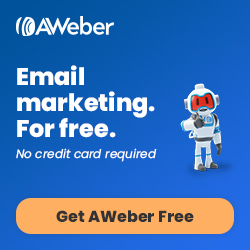 Premium WordPress Themes Deals for 2021 Black Friday + Cyber Monday: Must Haves for Entrepreneurs
Elegant Themes: Divi Premium Theme:
I love Divi so much. I build all of my own businesses with Divi as well as the sites I create for clients in my Empowered Woman's Website Program.

If you are ready to build your website or have a designer do it for you – DIvi is the deal! I am also a co-Host for Divi NYC #DiviNYC Meetup Group.I have been hosting the group for two years now. (It is free to join and participate). The community around the Divi and the support by the company Elegant Themes is great testament to how much this product is loved.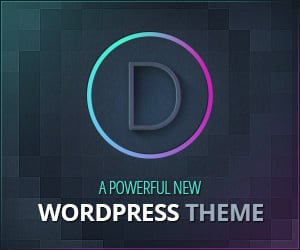 WordPress Plugins Deals for 2021 Black Friday + Cyber Monday: Must Haves for Entrepreneurs
Pretty Links: The Only URL Shortener & Link Cloaker You'll Ever Need. This is my favorite URL shortener for many reasons – one in particular is the ability to keep with your branding when creating short links. Everything you need to create and track your links is right there in the dashboard of your WordPress website.
To see it in action, here is an example, of my site using this Pretty Link Pro: PattyRose.com/pretty
---
2020 – 2022 Message: Keep holding on, we have to stick together.
Hold tight, we are in for quite a ride. And in the meantime, please know, I am here to support you.
Stay Healthy and Well,
Patty
[Friendly Disclaimer: I may be an affiliate of products, services and programs I recommend. If you choose to do business with these companies, I may get a small commission. Rest assured, I only recommend products and services that I have first hand knowledge or a positive experience with. Using my links does not change the price you pay in any way. Links on this page are affiliate links.]